Walking tour past the highlights of Vienna
Relaxing and exploring Vienna's highlights on foot? Our guide will not only show you all the famous hotspots, but also special places of interest that are not mentioned in any travel guide. Are you joining us?
Tour duration 2,5 uur
Starts daily at 10.30 uur
Suitable for your entire family
Including experienced local guide
Our guides speak English, German and Dutch
Lots of photo opportunities during the tour
We aim for a maximum of 15 participants per tour
Minimum number: 2 participants
For larger groups, we naturally use more guides
Tip: this tour can also be booked as a private tour
The 'picturesque past' of Austria's capital city can be quickly discovered in the centrally located MuseumsQuartier. Here you can, for example, go on an excursion to the Leopold Museum during a tour of Vienna. The art museum exhibits hundreds of works by artists who belonged to the Viennese Sezession art movement, such as Egon Schiele and Gustav Klimt. What should not be missed in Vienna is the Wiener Rathaus, the town hall in neo-Gothic style. On a trip through Vienna, you will also discover something completely different that is typical of Vienna: coffee houses. In the different houses the coffee is roasted in a special 'Wiener' way and it is recommended to taste the Einspänner or Kasiermelange. Of course served if you still go along with a delicious smelling Apfelstrudel!
Choose your desired date & reserve your tour today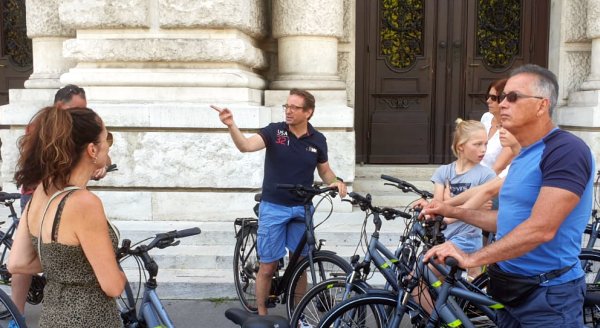 Bike tour
Vienna Complete
All famous sights in and around the beautiful centre of Vienna
€ 45,- per person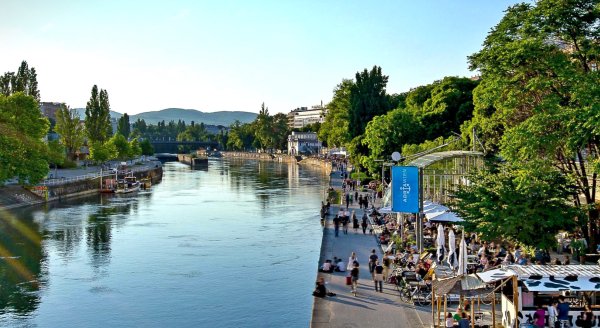 Bike tour
Hidden Vienna
Enjoy the beautiful sights and discover Vienna's hidden gems
€ 45,- per person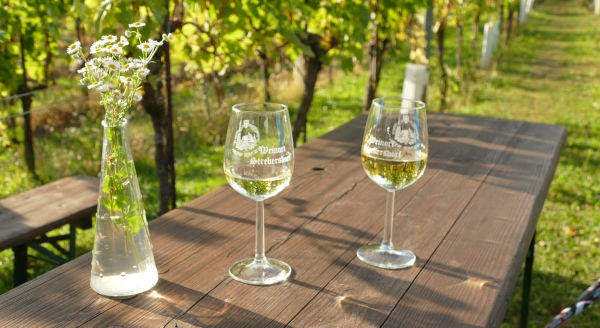 Bike tour
Local wine tour
Enjoy delicious wines from Austrian soil in beautiful locations
€ 69,- per person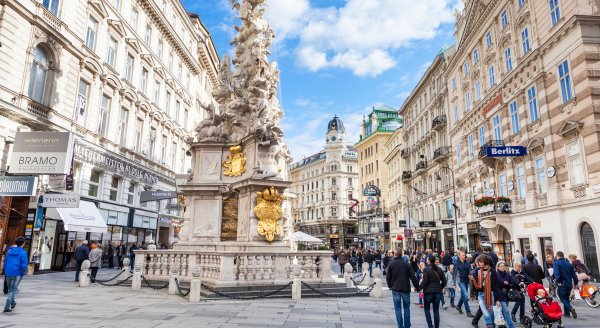 Walking tour
Highlights Vienna
Relaxed walking tour past all tourist hotspots and famous sights
€ 43,- per person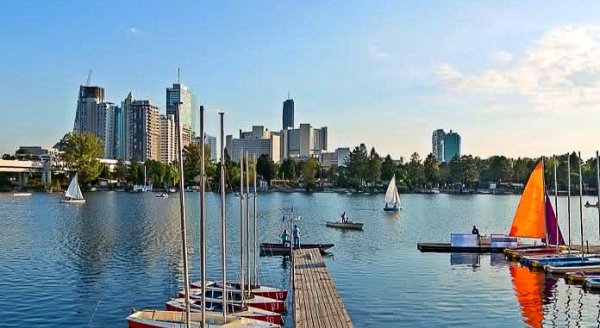 Walking or bike
Private tour
A private tour through Vienna for a minimum of 4 people, walking or cycling
€ 49,- per person