Tips & information about Vienna
When you think of Vienna, you probably think of Mozart, Sissi and schnitzels. But Vienna is an upcoming city with many surprisingly hip spots. The modern city is rich in museums, admirable architecture and last but not least: very nice bars and clubs. The Economist Intelligence Unit has also reappointed the city as the most livable city in the world this year. Here are all the tips and tricks from Vienna!
Frequently asked questions about My Vienna Tours
Where to find us in Vienna?
Piaristengasse 56-58/II, 1080 Vienna
Do your guides speak English?
For our English speaking guests, we will always strive to have a guide that is fluent in English. For non-English guests our guides can speak German and Dutch as well.
How and when do I pay for the tour?
You can pay at the start of your tour. So you book in advance and pay at the meeting point in Vienna. Only cash can be paid for.
Where can I park the car?
At the end of Piaristengasse (one-way street) in Florianigasse 26. Eighty meters from our meeting point is the Florianigarage. One of the cheapest in town, € 3.30 per hour. In the street only paid parking is possible and is very crowded/full.
Is there English speaking office staff?
When you contact us, by phone or email, an English-speaking employee will be happy to help you. My Vienna Tours employs a Dutch management, but all our staff and guides speak English and German.
Can I rent a bicycle?
Of course we also rent out bicycles. With our comfortable sporty city bike (with 21 gears) you can explore the city and surroundings. Children's bikes are also available. Book via this site!
Is there a booking or cancellation fee?
When you book or cancel a tour at My Vienna Tours we do not charge any booking or cancellation fees.
Discount for children?
Yes, of course! For most tours: children under 10 years, half price.
Is a bike helmet mandatory?
Children up to 12 years old must wear a helmet during the tour. We have them in all colors and sizes for you at our meeting point. Use is of course free of charge.
Why should I choose for My Vienna Tours?
We opt for quality excursions. We distinguish ourselves by showing you just those places you wouldn't see on another excursion. Our Dutch guides are not only enthusiastic and experienced, but have also lived in Vienna for many years. We do not charge booking and cancellation fees. And you can just pay on the day you have your tour or excursion. Our goal is to make your visit to Vienna unforgettable.
Everything you should know about Vienna
The weather
Vienna's climate is a temperate continental one. The winters in weeds can be described as grey rather than white. Yet it can be quite snowy. In spring the number of days with sunny weather and spring-like temperatures increases rapidly. In the months of July and August, the average daily temperature is about 25 degrees and there are regular days with tropical values of 30 degrees or higher. Compared to the Netherlands, the autumn is less wet and slightly warmer.
Cash & card payments
The official currency is the euro (EUR). Euro's can be pinned at many points in the city. It's often not free. The banks are closed on Saturdays and Sundays. Most credit cards and debit cards are generally accepted, but in (small) hotels, restaurants and coffee shops you may only be able to pay with cash.
Cuisine in Vienna
Vienna is the right place to enjoy culinary delights. The city has numerous good restaurants and bars. The real wine lover should not miss a visit to the wine taverns. Wine lovers will enjoy themselves particularly on the outskirts of Vienna. In the old villages that have grown together with the city, you will find the Heurigen, the typical Viennese wine cellars, where you can enjoy a delicious glass of young wine.
Coffee in Vienna
The most characteristic feature of the Viennese food and drink culture is the coffee house. Chandeliers, newspapers on a stick and waiters in tuxedo: the coffee house is a wonderful place to enjoy the ambiance for a few hours. And from the Apfelstrudel, of course. It's not really cheap, but you can sit quietly on a Wiener Melange for a long time.
Nightlife
Vienna has a nightlife to tell you about. In addition to dozens of discotheques, the city is mainly known for its dance bars. Vienna has a lot of them and in most of them you can enjoy live music. If you like jazz, then Jazzland, Vienna's oldest jazz club, is the place to be. If you like rock, you should be in the Chelsea.
Bicycle paths in the city
If you come to Vienna, you will immediately notice the many cyclists. This is partly due to the many millions of euros that the municipality of Vienna is pumping into a new infrastructure for cyclists. In addition to the already excellent public transport, cycling is a good alternative to the busy public transport in the city. Not only is cycling in Vienna perfect for getting from A to B, it is also the way to discover the city in a different way.
Public transport in Vienna
Vienna's public transport system is the ideal way to get around the city. There are subways, trams and buses that take you everywhere. You never have to wait long, every few minutes there is another possibility to get on. The metro (U-bahn) has five lines, which run underground at high speed throughout the city. If you want to see some of the city, you can also take a bus or a tram. A nice route by tram is through the Ringstraße, the boulevard around the old city centre. Along this route you will see beautiful buildings and parks. If you plan to travel a few days with the public transport, buy a Vienna Card. This allows you to travel unlimitedly for three days in the metro, tram and bus and you get discounts on sights and museums.
Taxi in Vienna
The taxis in Vienna are very reliable and there are rarely any problems. There are several locations in the city, but you can also order one using the number below. Most taxis prefer to pick up a passenger at a pitch or through a reservation. The minimum fare during the day is €2.50 plus €0.20 per kilometre, at night and on Sundays and public holidays the standard fare is €2.60. Vienna also has an extensive Uber network. This is also possible! And otherwise cycling or travelling with the public transport is still a cheaper option!
The most spectacular view over the city and hills can be found in Das Loft. Das Loft is the bar/restaurant of the chic Sofitel Hotel, designed by the famous Jean Nouvel. Take the elevator to the eighteenth floor and feast your eyes. The cocktails here are highly recommended. Tell the waiter which flavors you like and he/she will conjure up a delicious cocktail. Reservations are a must. Praterstrasse 1, 1020 Vienna
For a wonderful end of the day or a warm lunch, you will be pampered at Gasthaus Pöschl. In addition to a majestic veal schnitzel, you can choose from various Austrian specialties that you will not soon forget. Oh yes, the homemade vanilla ice cream dessert is a must. Make a reservation! Weihburggasse 17, 1010 Vienna
At Fania Bar, it's like stepping into a Havana bar in the 1970s because of the LPs on the wall, the simple wooden tables and the Spanish music. If you want to be among the young musicians and you are lovers of rum, cachaça and lime, you should visit the colorful Latin American bar. Yppengasse 1, 1080 Vienna
Are you ready to discover Vienna?
Choose the tour that suits you best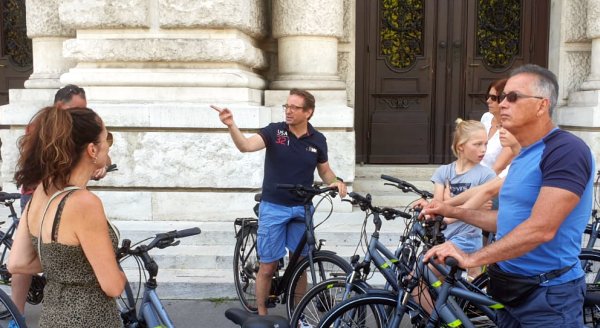 Bike tour
Vienna Complete
All famous sights in and around the beautiful centre of Vienna
€ 45,- per person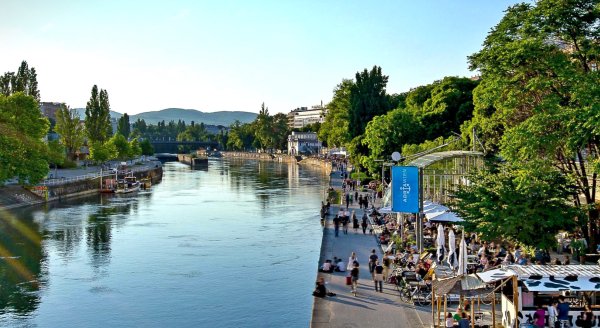 Bike tour
Hidden Vienna
Enjoy the beautiful sights and discover Vienna's hidden gems
€ 45,- per person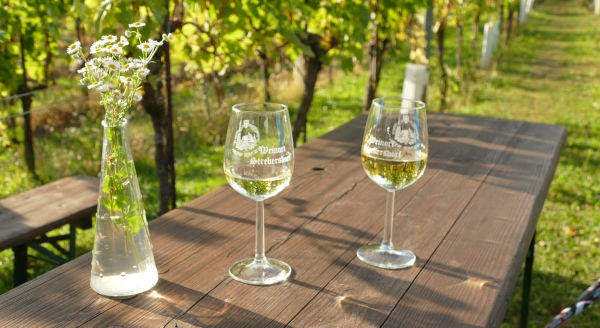 Bike tour
Local wine tour
Enjoy delicious wines from Austrian soil in beautiful locations
€ 69,- per person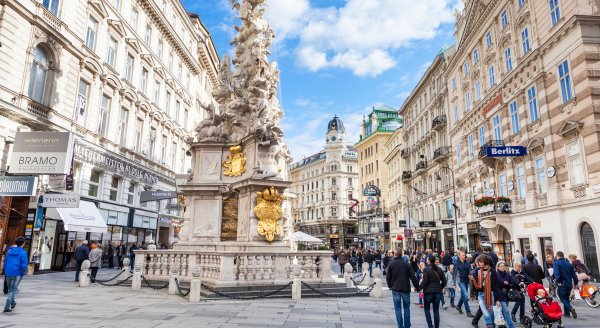 Walking tour
Highlights Vienna
Relaxed walking tour past all tourist hotspots and famous sights
€ 43,- per person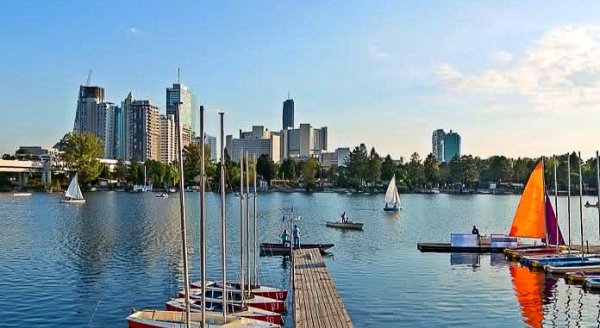 Walking or bike
Private tour
A private tour through Vienna for a minimum of 4 people, walking or cycling
€ 49,- per person