Hidden Vienna bike tour
Enjoy the breathtaking views of Vienna. During the Hidden Vienna Bike Tour you'll see just that other part of Vienna than the famous highlights.
Tour duration 3 hours
Starts daily at 10:00
Suitable for children from 8 year
Includes good ladies or men's bike
Children bikes are available (seats limited)
Electric bicycle is not available
Including experienced local guide
Our guides speak English, German and Dutch
Lots of photo opportunities during the tour
We aim for a maximum of 15 participants per tour
Minimum number: 2 participants
For larger groups, we naturally use more guides
Tip: this tour can also be booked as a private tour
The tour (15 km) leads straight through the Prater towards the banks of the floodplains of the Danube Canal (popularly known as the "Little Danube"), the old Danube and the Danube Island sandwiched between the (large) Danube and the New Danube. Also cycle through the new heart of Vienna: Donau City with its impressive buildings (including UN headquarters and DC Tower, Austria's tallest building). The Danube banks are a unique piece of Vienna where there is much to do and see. The tour takes you along beautiful banks, nature, panoramic views of Vienna and modern architecture. In short: the 'other' Vienna. On the way we stop for a drink at one of the cosy terraces along the banks and to take a nice picture of the Viennese skyline.
Choose your desired date & reserve your tour today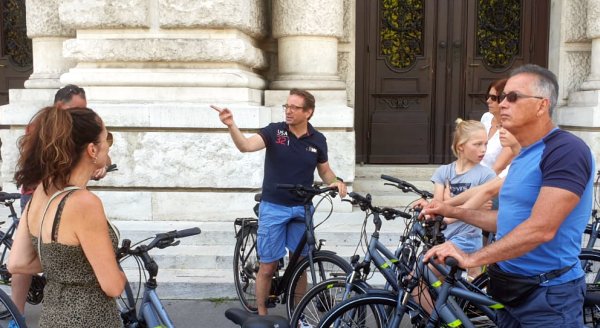 Bike tour
Vienna Complete
All famous sights in and around the beautiful centre of Vienna
€ 45,- per person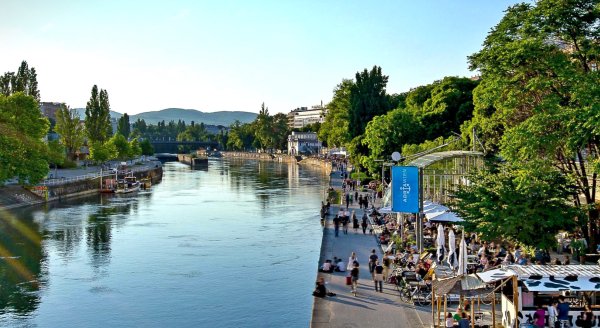 Bike tour
Hidden Vienna
Enjoy the beautiful sights and discover Vienna's hidden gems
€ 45,- per person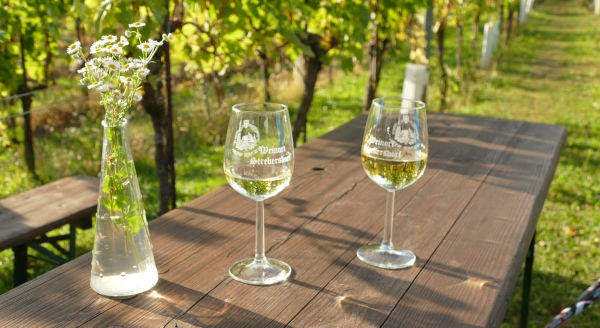 Bike tour
Local wine tour
Enjoy delicious wines from Austrian soil in beautiful locations
€ 69,- per person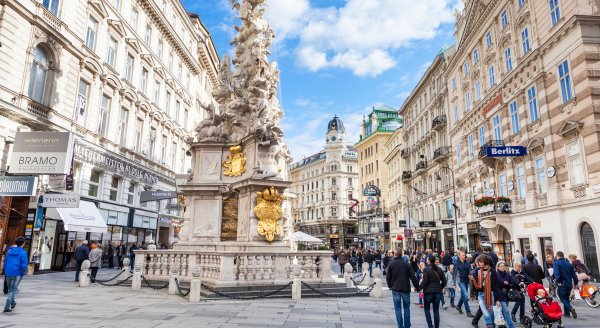 Walking tour
Highlights Vienna
Relaxed walking tour past all tourist hotspots and famous sights
€ 43,- per person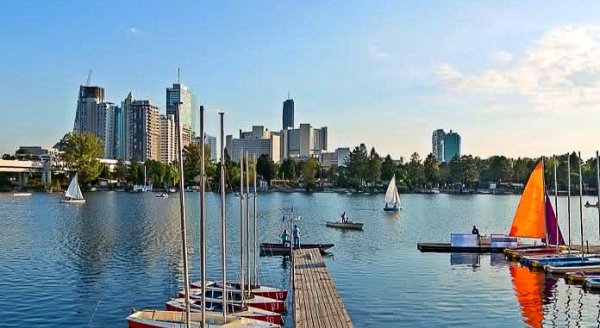 Walking or bike
Private tour
A private tour through Vienna for a minimum of 4 people, walking or cycling
€ 49,- per person